Our Leadership Team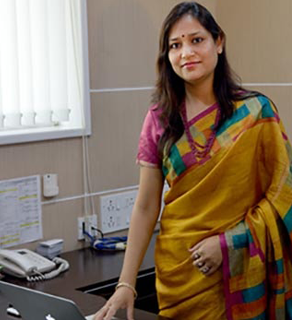 Mrs. Jyoti Singh
Managing Director | MADE EASY Group

Dear Parents,

Carrying forward my passion of working closely with children and bringing reform in the formal school education, early years are the most crucial years in a child's life be it their physical, socio-emotional, cognitive and spiritual development, all the areas are equally important for the overall development of the child.

MADE EASY School has come up with progressive teaching style and unique methodologies which focus on different style of delivery of the curriculum in the classrooms and ensures holistic development of a child. We all must understand education is not only about alphabets and numbers, but also about the way it moulds the soul andmind of the child.It is correctly said, "A Child's mind is like a soft wax it moulds as we teach".

Taking this letter as a medium I would like to share my schooling experience in brief – in our curriculum Moral Science, Scouts, NCC, Meditation, Yoga, Sports were included as separate subjects and at that time we as children could not figure out the exact purpose of inclusion of such subjects/activities in school. Now when I retrospect all the hearings from those subjects and the values from our family reflect the person we are today. On the same note, we at MADE EASY affirm that education of child is a joint venture between the parents and the school.

MADE EASY School has always been future oriented and innovative in adapting to various pedagogical demands. In my experience, the curious mind of child needs to be answered and we must acknowledge child's dreaded "why'',"how" and "what" phase. At MADE EASY School we try to focus on expanding the knowledge and provide opportunities for critical thinking, problem solving, self-evaluation and constant improvement through the unique activity design.

As a school we aim of providing a 360 degree spectrum of learning to children, for which we ensure that we work as a team with our parents so that they can inculcate the same value and thought systems that we want our children to learn and grow with.

Lastly, I will say that at MADE EASY School we have committed, supportive and dedicated teachers and mentors who help students grow into fine human beings capable to face the challenges of today's world, so that the school will actually be a 'lighthouse of the society'.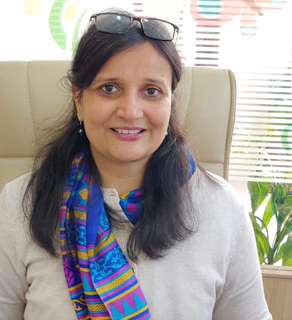 Mrs. Suniti Sharma
Principal | MADE EASY SCHOOL

Early age education plays a crucial role in development of social, cognitive, cultural, emotional and physical skills of the kids to their fullest potential. It is fascinating for the teachers and mentors at MADE EASY SCHOOL to train and empower their students with the knowledge and skills required for a solid foundation in life. Our teachers have been specially trained to take care to help children develop good physical and mental strength as well as psycho-social abilities to enhance their awareness and relate joyfully to the environment.

Early age education is the incubator for the next generation of leaders, philosophers, inventors and sports persons. The challenge for early age educators is to develop appropriate teaching strategies and to arouse interest of children in curriculum materials, thereby preparing them for a successful future.

At MADE EASY SCHOOL, we have developed flexible and multi-layered dynamic play way approach for learning and adopted activity based curriculum for our youngsters. The teaching instructions make appropriate use of colours, shapes, sounds, psycho-motor skill games, theatre, arts, painting, music and other similar age apt activities.

We truly believe that every child is uniquely gifted and ideal creation and our duty as teachers is to support the natural development of the child so as to help her/him to discover her/his truest potential for the larger good of the society. To support this, we maintain the student teacher ratio at 10:1 so that every student receives the required attention of the teacher.

At MADE EASY SCHOOL, we impart effective, collaborative and innovative ways of learning and help students to become creative, imaginative and happy solution finders.

We thank you for your interest in MADE EASY SCHOOL and its core values.