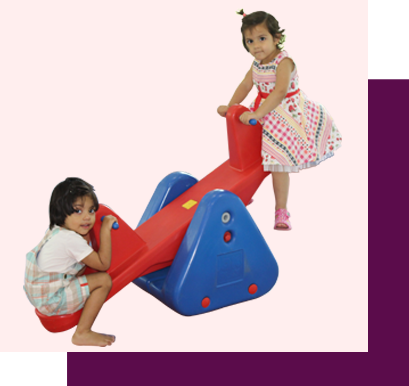 Playgroup can be considered as the first step of a child towards the world of learning.Where they are new to everthing.Slowly and steadily they start exploring the actual world around them and start investigating the things that comes their way.
The major aim of playgroup programme is to develop certain skills in child such as Social & Emotional skills,Intellectual & Physical skills.While the children explore the new things that comes their way they actively learn from them which contributes to their mental growth as well.
The amalgamation of both play and learn ignites a feeling curiosity in the mind of children's,which helps build emerging skills including language,literacy and numeracy along with creativity.
Also with the introduction of Montessori activities as a part of our curriculum we allow children's to reach new horizon by allowing them to experiment with sorting,grouping and arranging.
Thus,contributing to their process of overall learning.
Features of our Playgroup Programme :
Concept of learn while you play.
Proper attention to each child to ensure the fulfillment of their learning needs.
Effectively designed curriculum to ensure both physical and mental growth.
Best teachers and educators to ensure proper growth of children's.
Use of Montessori activities.